A waste management company located in Norway. The company's main focus is to provide efficient and sustainable waste management services to municipalities in the region of Sør-Hedmark.
Challange
Sorting waste is a crucial aspect of waste management, especially in waste loading areas where bags containing various types of waste need to be sorted out from other types of waste. Workers usually perform this task manually, relying on their ability to identify and separate the colored bags containing waste. If waste is not properly sorted, it can lead to environmental issues, health hazards, and increased costs of waste management.
Ocellus Solution
The solution to the waste sorting challenge involved using advanced technology. 4 x Lucid Helios2+™ 3D color cameras were strategically placed above two containers filled with household waste. The purpose of the cameras was to capture the waste images, which were then analyzed using Ocellus AI. A model was trained to identify and categorize the different types of waste present in the bags. To carry out the actual sorting process, a robot was installed on a rail that moved around and picked up the bags from the containers. The robot then used a specialized gripper that could carry up to four bags at a time, which was designed to improve the cycle time. Overall, this innovative solution enabled the automatic sorting of waste and eliminated the need for manual labor, thereby reducing the risk of environmental issues, health hazards, and increased costs of waste management.
Layout
Dashboard
While the robot is working it is collecting statistics in real-time. Giving insight of how many picks, what type of waste and other important data.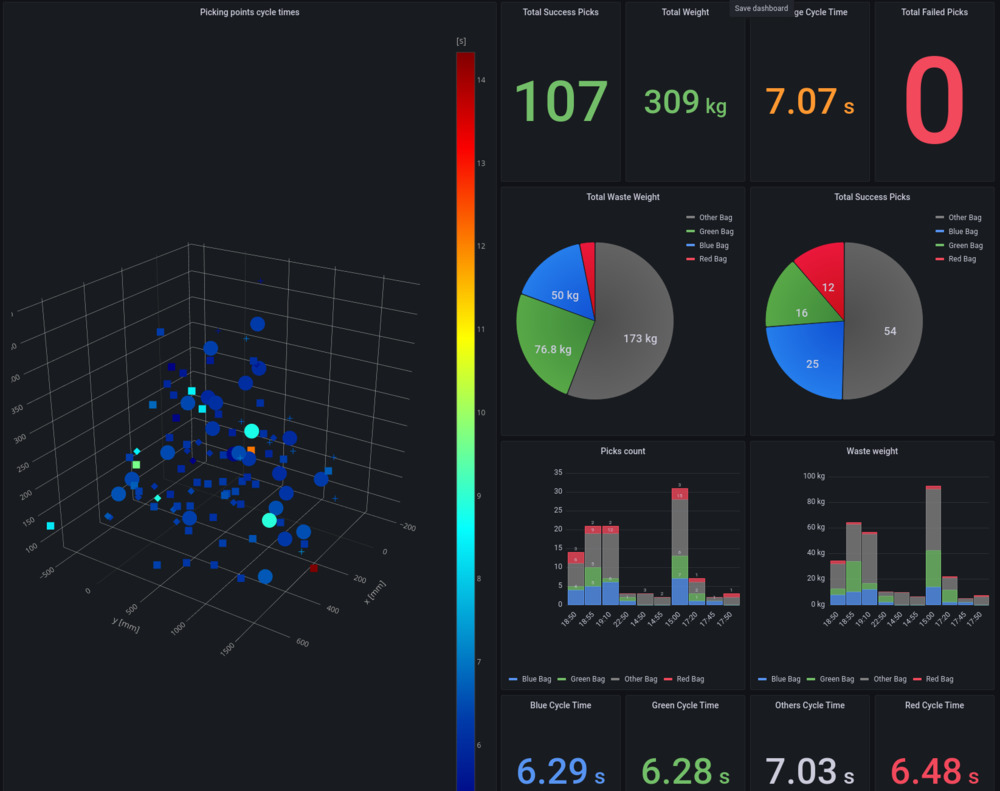 Dashboard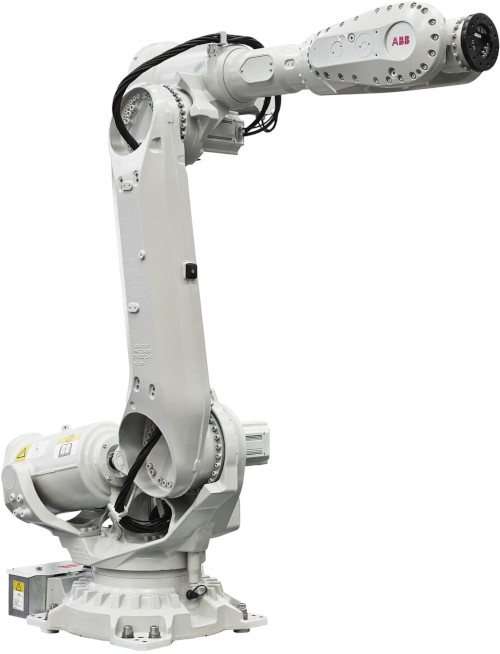 ABB IRB 6700 Robot