MOWI ASA is a Norwegian seafood company that is involved in the production, processing, and sale of salmon and other seafood products. The company operates in over 25 countries and is one of the largest producers of farmed salmon in the world.
Challenge
The customer faced challenges in packaging fish into boxes of varying sizes and palatalizing them, where automated processes sometimes resulted in errors. They required a solution to automatically detect common faults such as overhanging boxes, broken boxes, and to count the number of boxes on the pallet. Additionally, the system should suggest two label placements to be placed by a robot and be connected to an existing ERP system.
Ocellus Solution
Using Ocellus connected to two RealSense™ 3D cameras to measure the boxes on the pallet, count them, and inspect for holes and overhang. Automatic Guided Vehicles (AGVs) were used to pick up and deliver the pallets to the pallet inspection area, signaling when the pallet was ready for inspection. If all criteria were met, the labeling robot would print and place the correct label provided by the ERP system. If any criteria were not met, the AGV would send the pallet to manual inspection.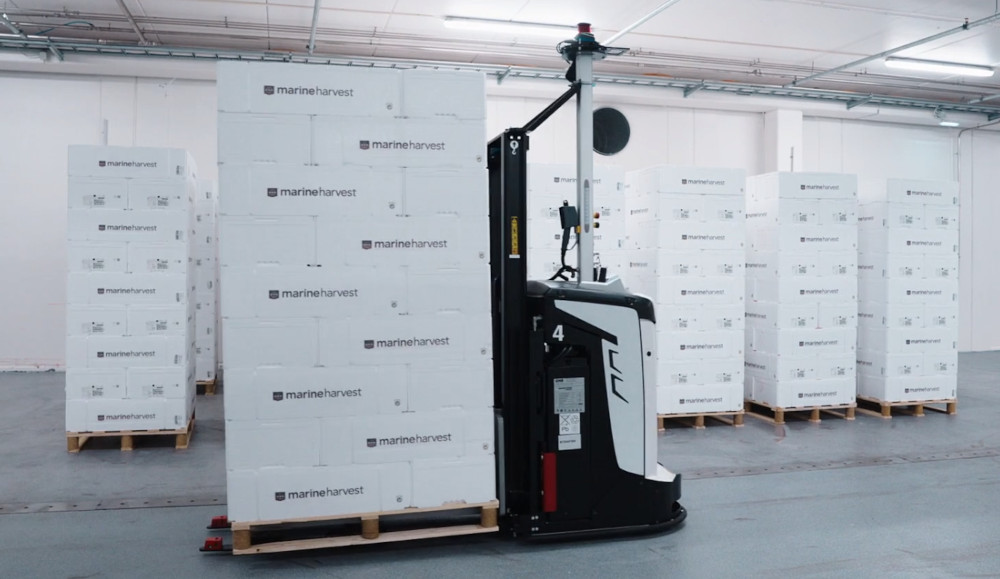 Pallets are picked up by AGVs and brought for pallet inspection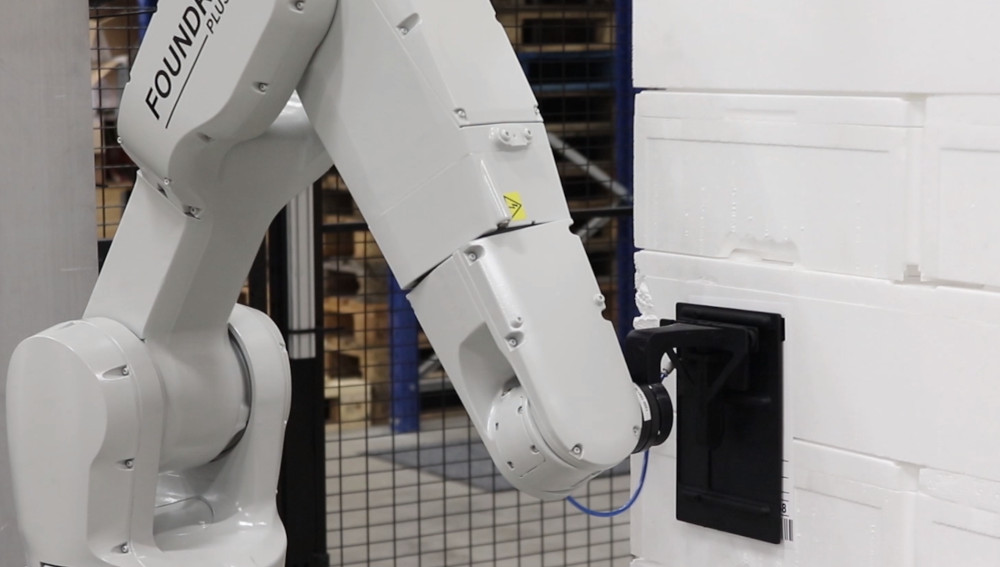 Unique labels are printed and put on the pallets using a robot